The Serre de Portelas naturist campsite is ideally located 20 km south of Clermont-Ferrand, in the Auvergne Volcanoes Regional Nature Park.
Auvergne Volcanoes Regional Nature Park.
In the heart of Puy-de-Dôme, you can enjoy during your stay at the campsite to discover the riches that Auvergne has to offer : its natural heritage listed as World Heritage by UNESCO, its history, its museums and attractions, its historical monuments.
At the foot of the volcanoes
The chaîne des Puys unrolls its landforms just a few kilometers from the campsite. Walk or by bike, you can take the hiking trails of the Volcanoes Natural Park and discover incomparable landscapes.
The Puys de la Vache and the Lassolas like the entire Volcanoes chain are waiting for you.
Hiking but also swimming!
You can enhance your stay with a swim in the surroundings. Aydat lake, its beaches and fresh waters are only 10 km away !
And a little further, Chambon, Guéry, Vassivière, Pavin lakes … wait for you.
Visit Clermont-Ferrand, its heritage sites
The Serre de Portelas campsite is perfectly located : in the heart of nature but a short distance from the capital of the department : Clermont-Ferrand.
You can visit the Clermont-Ferrand metropolis and its heritage sites, the cathedral and basilica of Notre Dame du Port, the historic lava stone center, the Michelin Adventure museum to learn about this company that has been supporting the history of Auvergne since the end of the 19th century.
Historical monuments and attractions : there are many places to visit in the region !
Vulcania Park is a place of recreation and learning. It offers a fun way to better understand the functioning of volcanoes, natural phenomena and planet Earth.
The Archaeological Museum of the Battle ground of Gergovia traces the fights between Vercingetorix, a French tribe leader and Julius Caesar, Roman emperor.
Your stay at the campsite allows you to discover several facets of the variety of Auvergne's heritage sites.
Come and admire the riches of natural sites in the region, visit the major Romane churches of Auvergne, such as Issoire, and go inside the castles of Saint-Saturnin, Murol, La Batisse …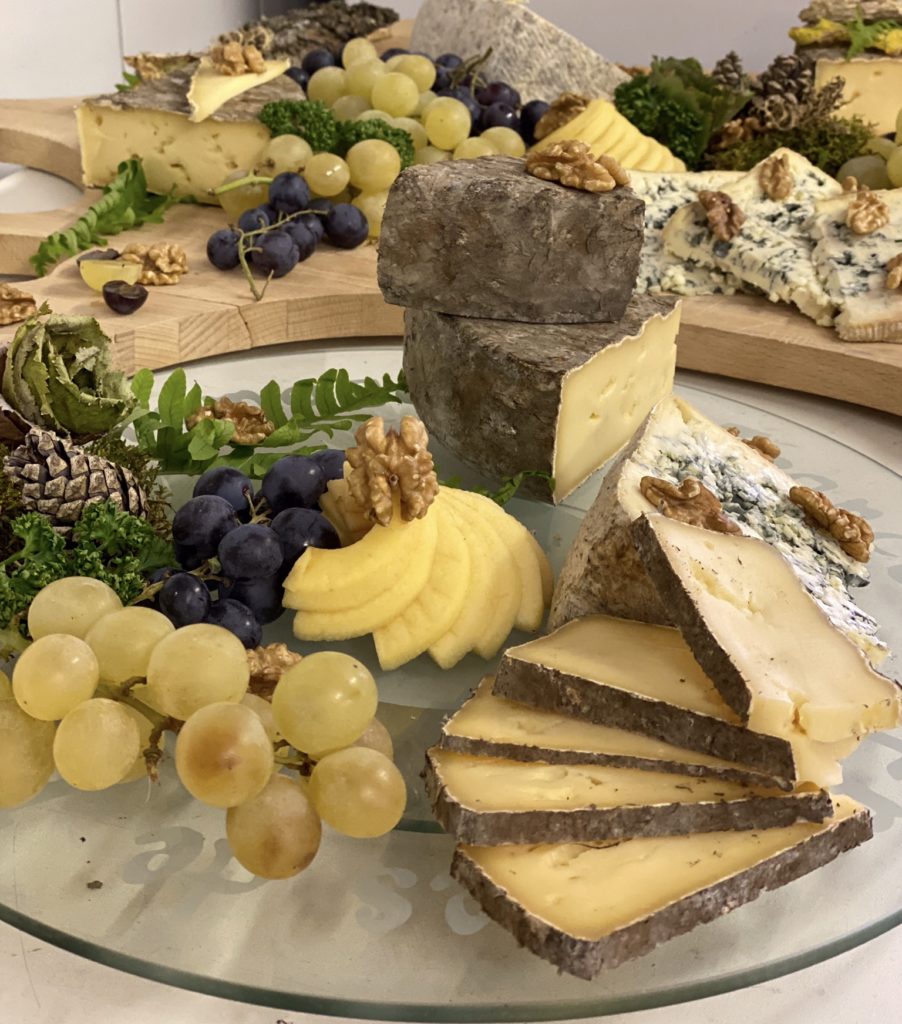 Without forgetting the culinary specialities …
Obviously you can taste the culinary specialties of Auvergne ! Truffade, a cheese dish, meat delicatessen, cheeses. Our members will be happy to share their outstanding addresses.